As all the items can be subject to changes in price, we will check all prices immediately prior to any orders.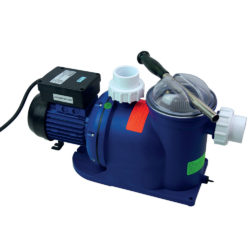 If you  prefer a built-in, in-line pool heater system for your baptistry, we can supply the main components to enable your plumber to install one for you: pump, heater and inlet and outlet.  (Click on images for datasheets).
The 0.33hp pump is £330.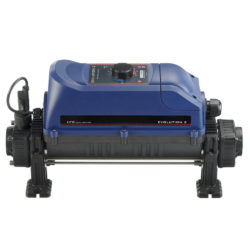 The heater comes in 4.5kW, 6kW, 9kW & 12kW options (all with 1/3 phase options)
A 4.5kW heater is £676+delivery and VAT
A 6kW heater is £829+delivery and VAT
A 9kW heater is £842+delivery and VAT
A 12kW heater is £853+delivery and VAT
*Please see the datasheet as there different options for ratings as well as an analogue or digital display.  Please let us know your choice and we'll provide prices.  The prices above are for analogue, single phase 220-240V
Pair of Inlet/Outlet fittings (with
backnut, not shown) £118+delivery and VAT.
A filter isn't necessary as the water would not be kept in the baptistry for long periods (probably no more than 24-48 hours), but we can advise on these.