Pool Equipment – Pumps, Pipes, Liners, &c.
Click here for Kit Bundles or use the tabs below to find specific baptistry equipment.
Pumps
Plugs into mains
250W pump can pump out from 6m depth and empty to about 25mm
Puddle pump (80W) has lower flow rate but can empty to about 3mm!
Budget pump (100W)
Simple and robust
Can also use pump 'on its side' to stir up water in larger baptistries to ensure even heating
All pumps come ready to use (i.e. with connectors for our pipes)
100W budget(with float switch) £65| Heavier duty pump 250W (with float ) £90 | Puddle pump (no float switch) £85. | Plus delivery and VAT
Offer bundle pump + 25m layflat / 25m crushproof + connector + UK delivery for £160 / £196 (VAT already included)
Crushproof Piping
Does not kink
Enables pump to work more efficiently
Speedier emptying of pool
Hard-wearing and long lasting
Includes attachments if bought with pump
£3/metre (or 25m roll for £70)
All prices plus carriage (£15) and VAT.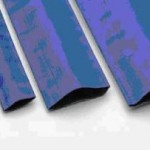 Layflat
£2/metre (or 25m roll for £45)
All prices plus carriage (£15) and VAT.

Replace portable baptistry liners.
Extend the life of an old in-ground pool.
Range of colours and patterns - patterned liners do not show marking as easily and look better for longer as a result.
Available in a range of thicknesses - 0.75mm (30 thou."); 0.5mm (20 thou. ").  Please note, not all colours are available in each thickness.
Bespoke liners can be made for your own baptistry pools.
Prices for plain blue liners:
Nonagon liner £POA(0.75mm) / £230(0.5mm)
Croydon (10-sided) £POA(0.75mm) / £252 (0.5mm)
Apostle liner £250(0.75mm)
Flat-pack Galilee £130(0.5mm) thick)
 Custom-made POA
All prices plus carriage (£15) and VAT. All prices are unpredictable and we will provide a price check prior to order.  SOME PRICES DO COME DOWN
Increase the effectiveness of the heaters and reduce heating times - and save money
Tough, hard-wearing plastic
Cut to shape and size
1800mm (6') diameter circular (for Nonagon or Compact or 5-panel Ultraflat) is £70|
2100mm (7') diameter circular (for Croydon or Apostle baptistries) £84|
Shaped cover for Flatpack Galilee £84|
1500mm diam (5') circular (for Round or hexagonal or 4-panel Ultraflat) £45.00.
Rectangle 2100mm x 1500mm (7' x 5') £50
All prices plus carriage (£15) and VAT.
We make step units which can go inside or outside the pool. We make them to go in the water and not float!
The single step is approximately 30cm high and designed for use with all our baptistries except the Apostle.
The 2-step unit is approximately 43cm high, 60cm wide and has treads 25cm deep.  It is designed for pools such as the Apostle.
The 3-step unit is approximately 64cm high, 60cm wide and the treads are 25cm deep.
The 4-step unit is 76cm high by 50cm wide and 125cm long as each tread is 25cm deep except the top one of 50cm.
Prices
Single step £110 each or £200 a pair, plus carriage (£15) and VAT.
2-step unit £210 each or £400 a pair, plus carriage (£35) and VAT.
3-step unit £560 each, plus carriage (Pallet - £45-£60 POA) and VAT.
4-step unit £750 each plus carriage (Pallet £45-£60. POA) and VAT
We can make steps to your specification, so please contact us.
Protect your baptistry equipment. Available in 2 sizes: large crate as used in hires for all the equipment except panels and pads; medium fits 4.8kW heater and 2.4kW with control box.
Large crate (approx 80L) £45 | Medium (approx 40L) £25 |
All prices plus carriage (£10) and VAT.
Protect baptistry liners.
Added insulation.
Interlocking tiles or large foam roll-mats available.
Interlocking dark grey or black foam tiles (approx. 600mm x 600mm x 9mm) £12 pack of 4.
(12 for a Flatpack Galilee; 16 for Nonagon, Croydon or Apostle).
All prices plus carriage (£15) and VAT.
A small touch-up kit for chips in fibreglass, the kit contains the separate constituents to be mixed together before the repair. These are available in blue or white (our standard pool colours) for £30. Other colours are available (see ralcolor.com), please contact us. Free UK mainland delivery.
To order, please drop us an email with your details and we'll email a pro-forma invoice to you.
All pools are filled using fresh tap water but if you are baptising several people, you may want some simple water treatment. The re-usable floating doser can be filled with the appropriate number of tablets and it floats on the water to provide santisation throughout.
Float - £10
1kg tub of oxygen-based sanitizer tablets £37 (enough for about 50 baptisms)
All prices plus carriage (£7) and VAT.
Lifting keys for baptistry lids. Our lids take m8 gauge but we can supply m10, m12, m14 & m16 gauge. £66+VAT Free UK delivery.
We can make up a kit with all the necessary materials (and a bit spare) for the fibreglass lining of your pool. The kit comes with the necessary tools such as rollers and mixing buckets. Contact us with dimensions, and we'll work out the price.
DIY Baptistries
All prices +delivery and VAT