Designing a Baptistry
14th October 2016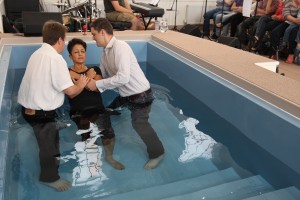 Building a tank in GRP is far better than in concrete and tile – for you and the user!  It is cheaper in terms of getting a finished baptistry and in ongoing maintenance.  Short of an occasional wash down, the GRP needs no maintenance.  Whereas tiled baptistries need regrouting and their failure keeps us in business.
A fibreglass tank is also quicker to install.  All it needs is a concrete pad on which to sit and the finished pool can sit on top and will take the weight of the water.  And it is insulated as standard.  So, savings can be made at the installation stage too.
And the filling and emptying can be as simple or complex as you wish. And as cheap or expensive as you want.
A few salient points of designing and building a baptistry – For Architects